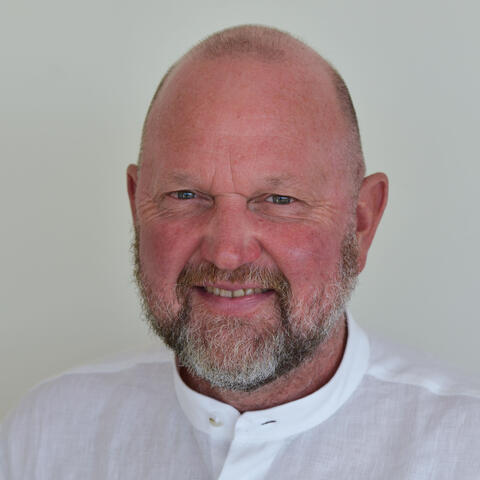 Bill Roberson
Curriculum, Teaching and Learning Specialist
Bill realized early in his career that he had a passion for improving the quality of teaching for university students. His classroom became a place of serial experimentation with new approaches. He discovered that many theoretical practices, which seemed sound on the surface, were flat and unengaging when enacted in the classroom, and so began a quest to find out why. About this time he stumbled into a relatively new profession called "educational development," where he has been able to explore this question more systematically. He has since, over 20 years, worked with hundreds of university instructors in their various journeys to engage and challenge students more actively and productively in the classroom. His professional journey has taken him to 4 different teaching centres in the US before coming to VIU in 2014. In the process he has become a champion of Team-Based Learning, providing seminars and trainings on this method throughout North America and parts of South America.


If you think education is expensive, try ignorance.
Derek Bok
The only thing we learn from history is that we learn nothing from history.
Georg Wilhelm Friedrich Hegel
A person learns significantly only those things which he perceives as being involved in the maintenance or enhancement of his own self.
Carl Rogers
Project Showcase
Vancouver Island University Team-Based Learning Institute
Bill first learned about Team-Based Leaning in the late 1990's, through early workshops and seminars given by the inventor of this method, Larry K Michaelsen. He proceeded to try it in all of his courses, and realized that this approach resolved a key issue for him, as for many of his future colleagues and clients: it assembled and coordinated solutions to several stumbling blocks for university teachers: preparation of students; design of activities to promote critical thinking; and positive leveraging of social forces within the classroom.

As an early champion of TBL, Bill went on to develop a range of faculty development programs in support of the method. At the University at Albany, from 2006 until 2014, Bill developed the "TBL Boot Camp" format, which he and his colleagues used to train more than 300 instructors during his tenure at the university. The boot camp included an experiential immersion in TBL from the point of view of students, plus extensive work on course development and design, using the TBL template.

In 2014 Bill came to Vancouver Island University and, with Tine Reimers, began development of a west-coast version of the TBL boot camp, which was launched in May 2015 as the Vancouver Island University Team-Based Learning Institute. The Institute will be offered two times a year, and will host participants from campuses throughout the Vancouver Island region.


Selected Research
Recent Articles and Book Chapters
W. Roberson and B. Franchini, "Getting your Course Ready for TBL" in Getting Started with Team-Based Learning. Jim Sibley and Pete Ostafichuk, eds. Virginia, Stylus Publishing (2014)
W. Roberson and B. Franchini, "The Emotional Journey to Team-Based Learning" in Getting Started with Team-Based Learning. Jim Sibley and Pete Ostafichuk, eds. Virginia, Stylus Publishing (2014)
W. Roberson and B. Franchini, "Lesson Learned in Faculty Preparation: a retrospective" in Getting Started with Team-Based Learning. Jim Sibley and Pete Ostafichuk, eds. Virginia, Stylus Publishing (2014)
W. Roberson and B. Franchini, "Task Design for the Collaborative Learning Classroom," in Davidson, N., Major, C., & Michaelsen, L. (Eds.). (2014). Small-group learning in higher education: Cooperative, collaborative, problem-based, and team-based learning. Journal on Excellence in College Teaching, 25(4)
J. Stamatel , S. Bushway & W. Roberson, "Shaking Up Criminal Justice Education with Team-Based Learning" in the Journal of Criminal Justice Education, DOI:10.1080/10511253.2013.782054
W. Roberson and B. Franchini, eds. Peer Observation and Assessment of Teaching: A Resource Book for University Faculty, Administrators, and Students Who Teach. This resource was first developed for University of Texas at El Paso (2006) by W. Roberson, then revised and updated for University at Albany. (2010-2013)
W. Roberson and C. Reimers, "Team-Based Learning for Critical Reading and Thinking in Literature and 'Great Books' Courses'" in Team-based learning in the Social Sciences and Humanities. M. Sweet and L.K. Michaelsen, eds. Stylus (2012)
S. Bushway, J. Stamatel and W. Roberson, "Our Radical Shift in Teaching Strategy: A Tale of Two Criminal Justice Professors Who Cured Student Apathy," The Criminologist, V. 36, #5. (2011)
Selected Presentations
"Critical Thinking 2.0: Are We Ready to Launch?" with Christine Reimers, POD Conference, Dallas, 2014
"Promoting Critical Thinking through Discussion," Lilly conference South, Greensboro, 2012
"Engage Your Faculty for Leaderly Thinking and Collaborative Change," with Christine Reimers, Ph.D., University at Albany, Pod Conference, Atlanta, 2011
"Leading through Teaching," Lilly Conference South, Greensboro, 2011
"Shaking up the Criminal Justice Classroom with Team-Based Learning," with Shawn Bushway, University at Albany and Janet Stamatel, University of Kentucky, American Criminologist Society Conference, Washington, DC, 2011
"Why Students Struggle with Abstraction—and What You Can Do about It," with Christine Reimers, Ph.D., University at Albany, POD Conference, Houston, 2009
"Think Before You Know," Lilly Conference East, University of Delaware, 2009
"The Courage to Think: Using Uncertainty and Error to Foster an Attitude of Inquiry," Lilly Conference South, Greensboro, 2009