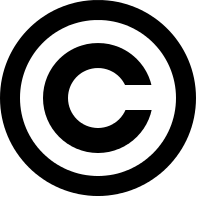 VIU faculty, staff and students are creators of various forms of intellectual property, as well as consumers of others' intellectual property. As creators, we rely on the protections offered by intellectual property laws to ensure that our work product is protected from improper use. As consumers of intellectual property, we are legally (and morally) obligated to respect the intellectual property rights of others, just as we expect others to respect our intellectual property rights.
One intellectual property right that is very important to VIU faculty, staff and students is copyright. Copyright is a legal right created by the law of a country that grants the creator of an original work exclusive rights for its use and distribution. This is usually only for a limited time. The exclusive rights are not absolute but limited by limitations and exceptions to copyright law, including fair use.
Both VIU Libraries and The University of British Columbia maintain excellent guides to copyright.
Fair Dealing 
An important aspect of modern Canadian copyright law for educators is 'fair dealing' which allows for the usage of Copyright material in the process of education without infringing copyright.
Based on: Copyright Guidelines for UBC Faculty, Staff and Students | Copyright at UBC : taken from - http://copyright.ubc.ca/guidelines-and-resources/copyright-guidelines / http://creativecommons.org/licenses/by-sa/4.0/ 
Alternative Copyright Licenses
Consider seeking content licensed under Creative Commons Licenses when creating your digital works.