Creating a Wordpress site 
Login to the VIUBlogs service.
 
Access the Create a new site page from the homepage.
 
You should now be at the site creation page. First choose a name for your site (this will form your unique URL) and then enter a title for your site. URLs can only contain lowercase letters (a-z) and numbers. The URL is not something you can change later, but the title can be changed at any time.


If you would prefer to keep your site from appearing in internet search results, check the No button under Allow search engines to index this site. 


Here there also exists options to hide the site from public access on the internet. Your options include:

Visible only to registered users of this network: your site will only be visible to VIU community members after they sign in.


Visible only to registered users of this site: your site will only be visible to VIU community members who have been added to your site.


Visible only to administrators of this site: your site will only be visible to you, and any other administrators of your site.



Click the Create Site button.


Congratulations, you have just created your site!


Clicking on the name of your site will take you to the web view of the site. It looks pretty stark at first but we can eventually edit the theme to make it look more unique and visually appealing.


Getting Oriented to the Wordpress Dashboard
It can be useful to work on your site with two tabs open, one showing your dashboard; where you create content on the site, and one showing the actual live site view.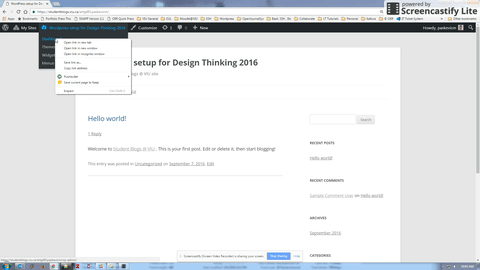 The dashboard has lots of options for customizing your site.


Creating a Wordpress Post
You can access your site posts from the dashboard under the posts link. Your site comes with one default post called 'Hello world!', please feel free to delete it.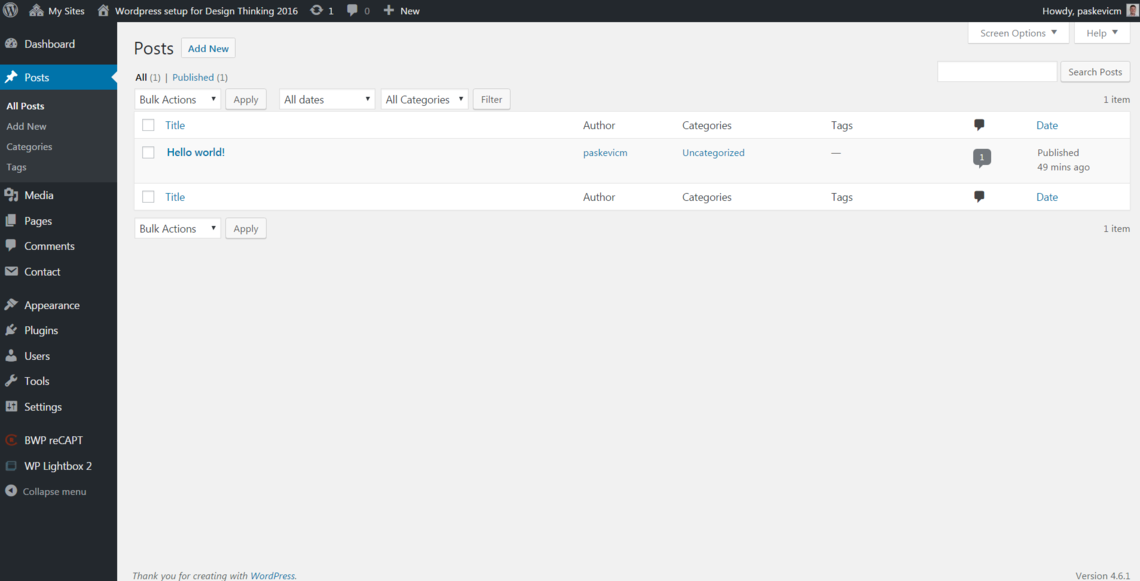 Creating new posts can be done under posts by clicking Add New. Also note that you can also create new posts from the Admin bar (the black bar along the top of the screen which follows you as long as you are logged in).
The Add New Post page allows us to create a new piece of content on our site. The basic elements of a post include a title and the post content.  However, you can also apply tags and categories for each post you create, set visibility, format, and apply default images.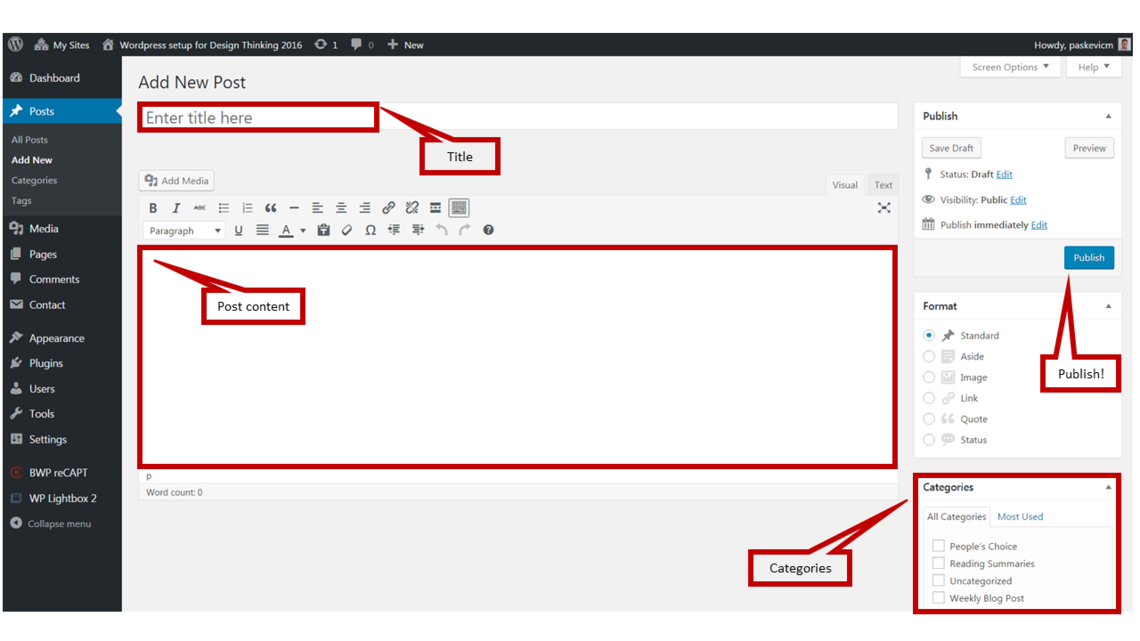 Customizing the look and feel of your site
The Appearance tab within your dashboard contains multiple tools to change the look and feel of your site.


Themes
Allow you to choose the theme you want to apply to your site from our directory of themes. Note that themes often do not look like the theme preview until you create some content to "drive" your theme and customize the theme.
Use the Live Preview button on any theme to trial the theme without changing your live site. Once you have found a theme you can Activate it to apply it to your live site.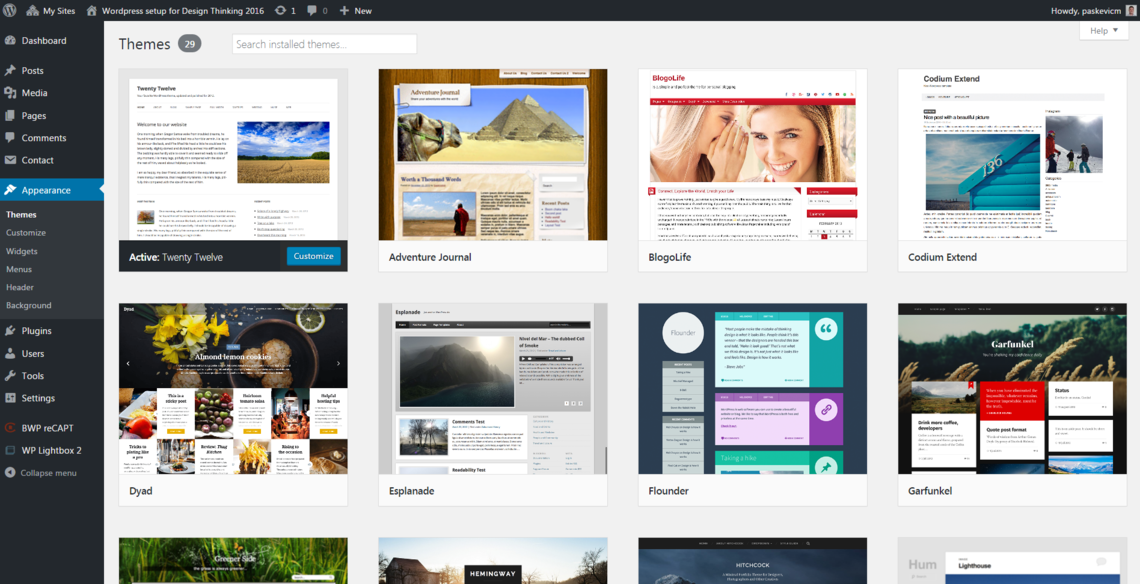 Customize
Customize will present customization options for your currently selected theme. Here you can change site titles, colours, header images, menus, widgets, etc. Each theme has a slightly different set of options.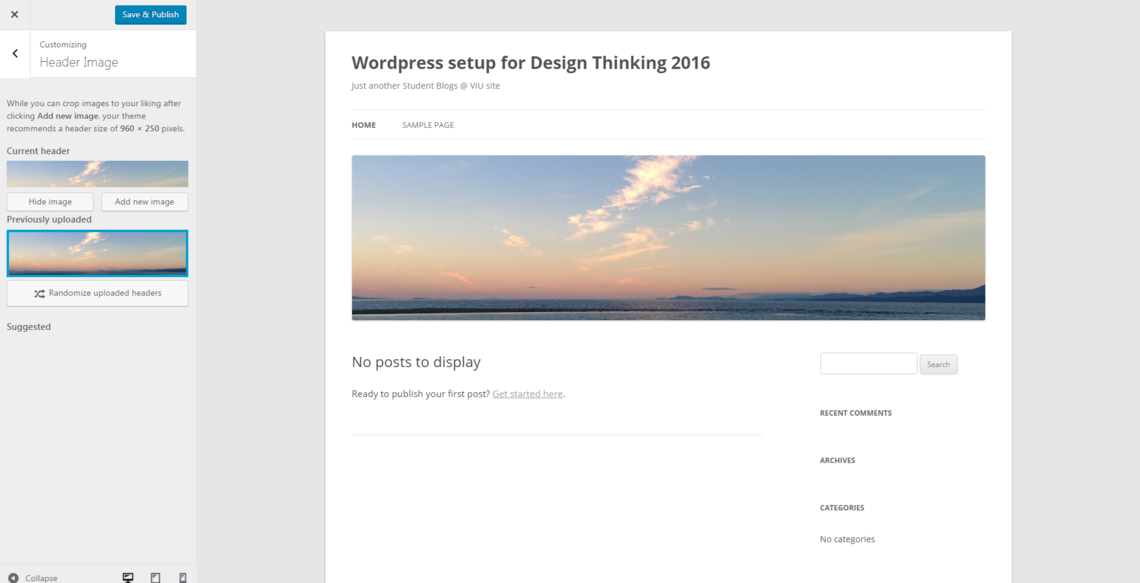 Also useful here is the ability to view how your site will be presented on different screen sizes.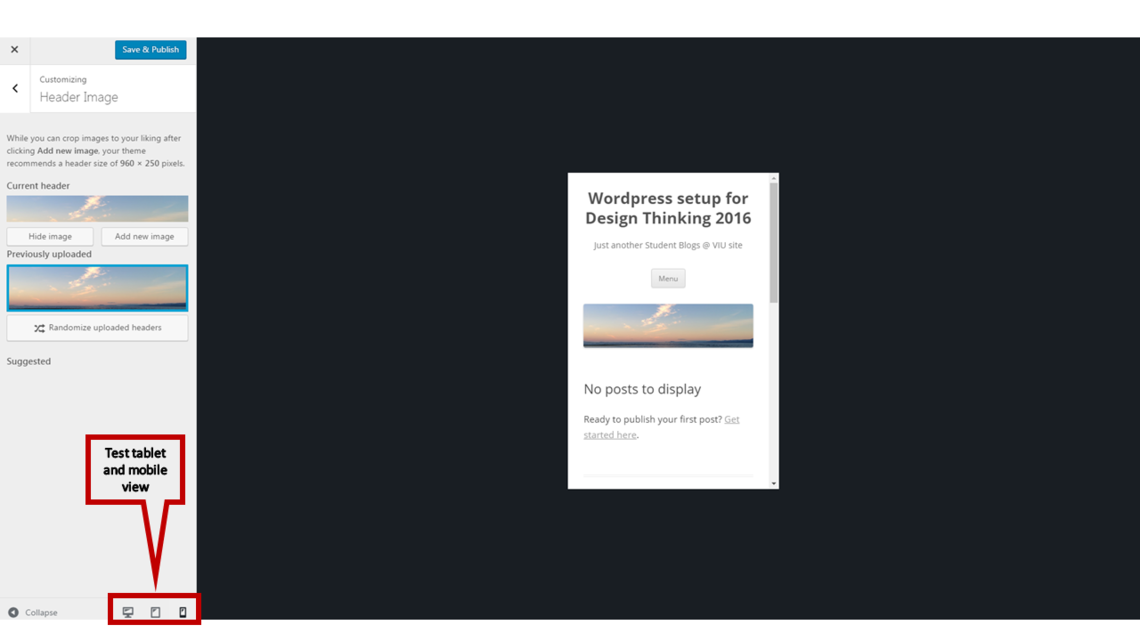 Widgets
A Wordpress widget is a small block that appears across your site and displays information to visitors. You can add these widgets in sidebars the area on your site. Your theme may come with some default widgets or varying sidebars, so each them might have different options.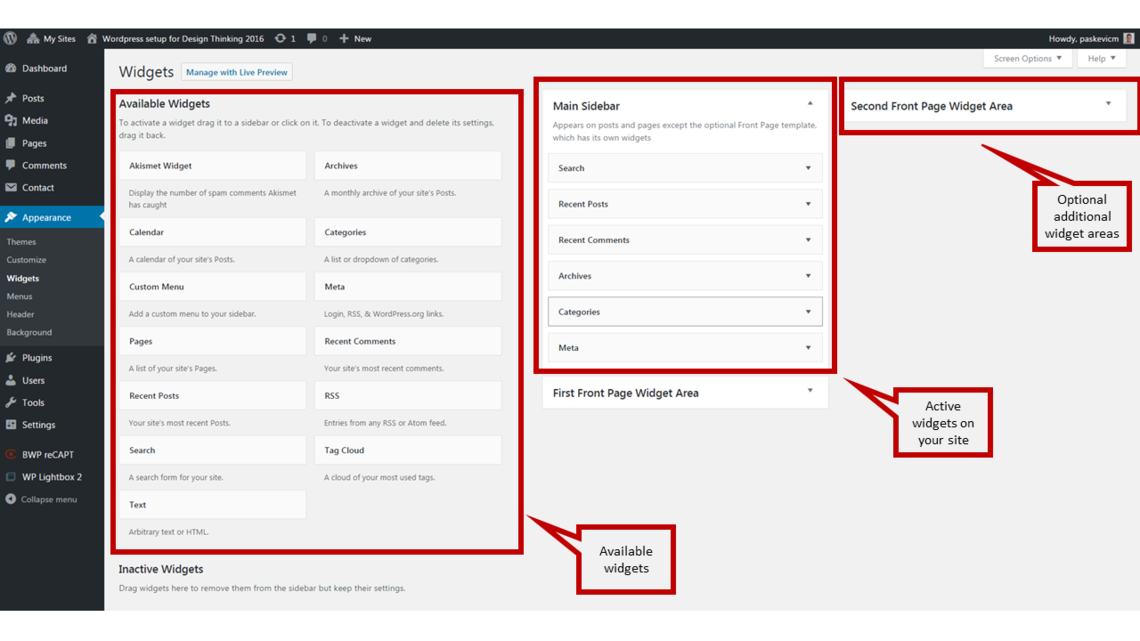 Widgets can be reordered, removed, or added as needed. The text widget is particularly powerful as it allows you to add custom text, images, HTML, or embedded content to your site.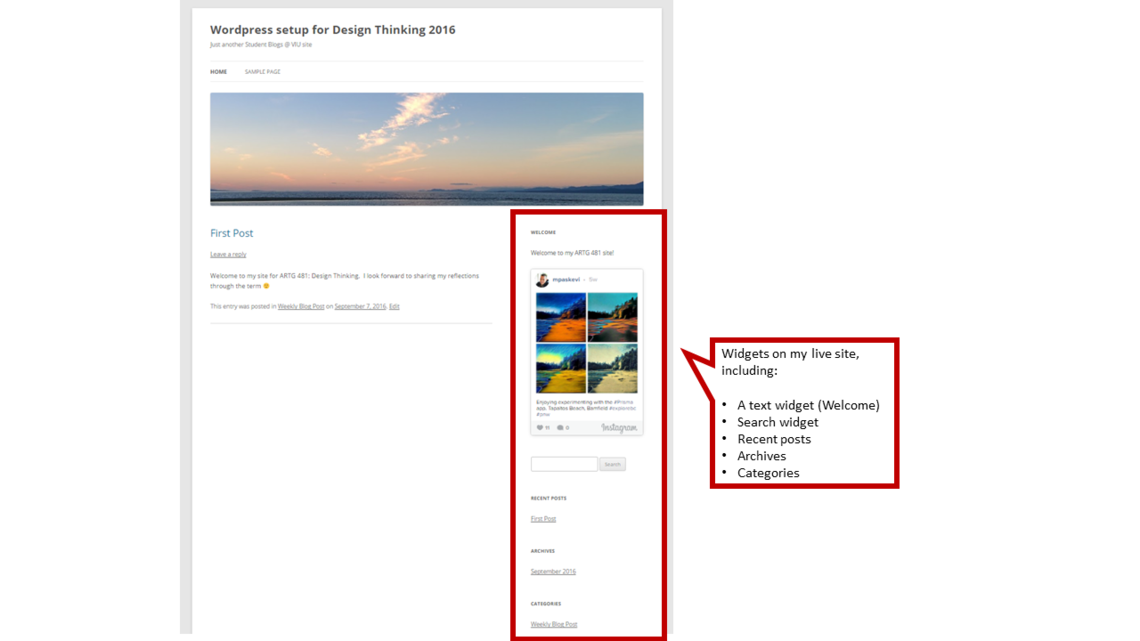 Once you have added and edited your widgets they will appear on your live site. These can be changed, updated, or removed at any time.


Menus
Menus are used to create the navigation on your site. Most often menus contain links to pages on your site, but they can also link to posts, custom links, or categories of content. You can add these to your site as needed and adjust the ordering and nesting of menu items by dragging and dropping them using the menu editor.
When you edit the menu for the first time, do not forget to hit both the Create Menu button, then Manage Locations to set your menu as the primary menu for the site.


Enable Plugins on your site 
Plugins can add additional functions and features to your site. A small collection of plugins are available for any VIUBlog in our system. You can activate any of these optional plugins through your dashboard by clicking Plugins on the left navigation bar and then clicking Activate under the plugin.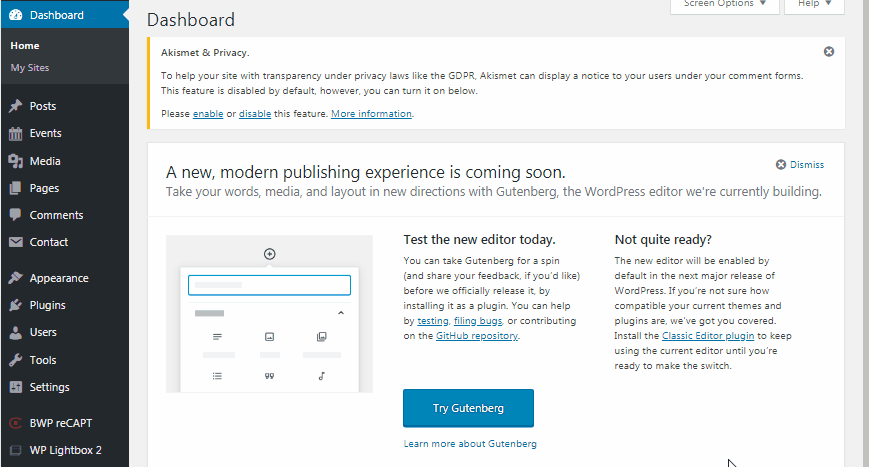 Adding users to your site 
Within the WordPress dashboard the Users > Add New page allows you to add users who can login and contribute to your site. There are two ways you can add a user to your site:
Add Existing User: This method will allow you to add an existing VIUBlog user to your site by inputting their email address into the Email field. This method is recommended for adding current VIU students and employees to your blog. The student or employee will need to have logged into VIUBlogs at least once using their VIU Computer Account credentials. If the user is a student, they will also need to have inserted and confirmed an email address in their Profile Settings in order for you to be able to add them to your site using this method.


Add New User: This method will allow you to create a new VIUBlog account for the user you wish to add to your site. You can do so by creating the user a username in the Username field and by inputting an Email address that this account creation request will be sent to. This method is recommended for adding external VIU community members to your blog.  


Summary of Roles
Administrator – somebody who has access to all the administration features within a single site.
Editor – somebody who can publish and manage posts including the posts of other users.
Author – somebody who can publish and manage their own posts.
Contributor – somebody who can write and manage their own posts but cannot publish them.
Subscriber – somebody who can only manage their profile.