VIUOnline Rooms: Zoom Web Conferencing Tool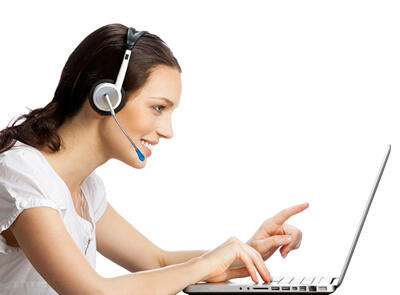 The Centre for Innovation and Excellence in Learning (CIEL) supports VIUOnline Rooms (powered by Zoom) primarily to support teaching and learning.  
Zoom can also be used for administrative meetings and collaboration by employees for non-academic purposes, but support for such activity (requesting accounts, help with issues, training) comes after faculty and student needs have been met. CIEL's priority is always students and teaching faculty members.
Note: Participants who are invited to join a Zoom virtual class or meeting do not need a Zoom account. Zoom Accounts are only required for people hosting, moderating or facilitating meetings and classes.
Zoom is relatively easy to use but there are some expectations (privacy related) and processes (running a class, meeting, managing technology) that we hope all users of VIUOnline Rooms will follow.
VIU rolled out a Zoom pilot program in January 2018 and fully launched Zoom as our institutional web conferencing tool in September 2018.
What can I do with VIUOnline Rooms? 
VIUOnline Rooms provides web-based video and audio conferencing system which allows real-time communication between instructors and students. Faculty members can create an online meeting room from within the Zoom app, or online at https://viu.zoom.us and schedule meetings between the whole class or individual groups.
Your account can be used to deliver lectures, engage in class discussions, run virtual office hours, and share resources, multimedia, or any application that runs on the desktop.
Consider using VIUOnline Rooms to: 
Run synchronous online sessions with your students 
Bring in guest speakers to collaborate with your class 
Hold virtual office hours where students can drop in online 
Allow students to meet and conduct group work as required 
Complying with BC Privacy Laws
Zoom is a United States-based company. As of June 11, 2020 all accounts under VIU's institutional licenses will have all of the data related to their meetings and accounts stored and processed within Canada. This means that using VIUOnline Rooms (Zoom) at VIU complies with BC privacy regulations.
Please Note: This change only applies to meetings hosted by someone whose account is under VIU's license for Zoom. If you are joining a meeting scheduled by someone outside of our VIU community, your data may be stored and processed outside of Canada.
Support for VIUOnline Rooms and Video Conferencing Spaces
VIU's IT Department supports all video conferencing hardware and software. If you are teaching a class in a video-conferencing enabled room, please connect with IT Help Desk for training and support. If you wish to discuss teaching pedagogies for video-conferencing situations, please contact the Centre for Innovation and Excellence in Learning (learnsupport@viu.ca) or check out our website.
The Centre for Innovation and Excellence in Learning supports all web conferencing functionality, accounts and software related to VIUOnline Rooms (Zoom). However, Zoom has an excellent support site (https://support.zoom.us) with step-by-step guides to the latest versions and tools. We encourage people to go there first. All VIU employees with a Licensed Account can freely connect with the Zoom support email, live chat or phone to report issues, ask questions and solve problems 24/7. Be sure to mention you are using a VIU account.