Important Information about Course Exports (Course Backups) 
Student Data is not included in the course export. That means that discussion posts, assignment submissions, quiz attempts, grades and any other data associated with an individual student will not be part of your exported course. If you need to keep a backup of that information, there will be information on how to do so when you are introduced to the specific tool.
Course exports need to be downloaded to your computer. It is up to you where you save them. Unless you need a specific file, do not unzip or extract files from the course export file.
You should consider exporting your course:
At the end of term, to keep a record of what the course looked like to students that term
Before making major changes to course activities or content
Weekly or more often if you are developing a course
If you do not see the video, please click on the link to view it in a new window or tab: Backing up Your VIULearn Course
Instructions for Exporting Your VIULearn Course
 1.   Go to Faculty Tools on the course navigation bar and select Course Admin
2.   You should see a screen like this: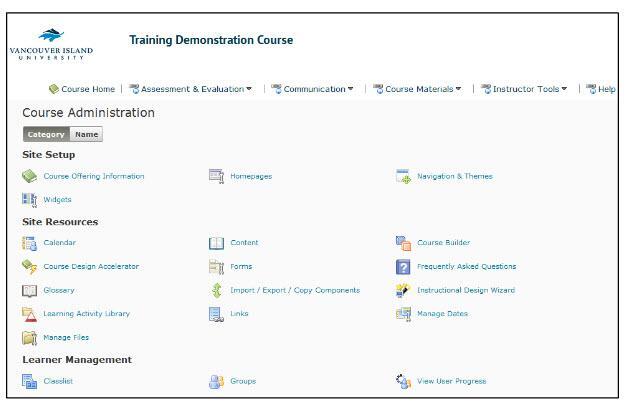 3.   Select Import/Export/Copy Components under Site Resources.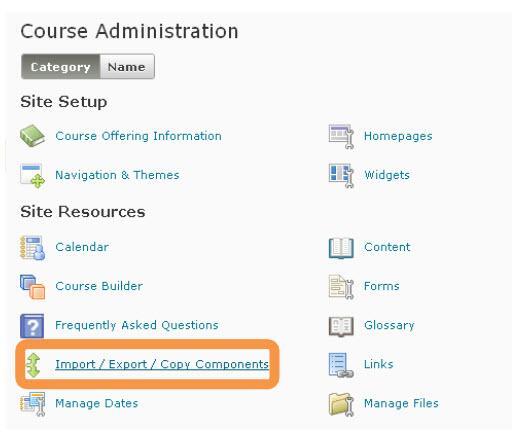 4.   Under Import/Export/Copy Components select Export Components.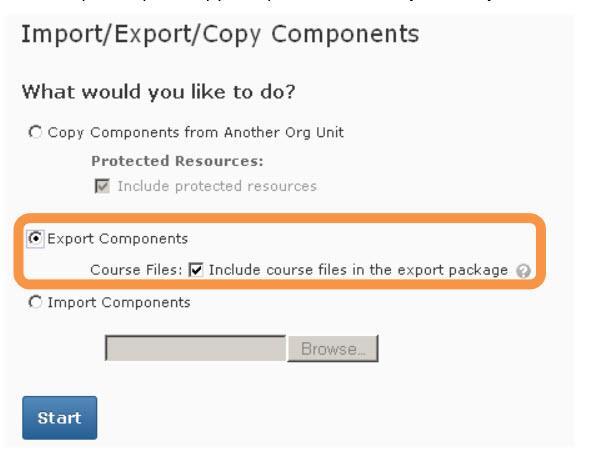 5.   If you want to include course files with the backup of your course make sure to check mark.

6.   Click on Start.
7.   If you want to back up your entire course, checkmark "Select All Components."
However, if you only  want to back up specific components of your course checkmark only those specific components you wish to back up. Once you are done selecting everything you would like to back up. Click Continue.
8. You should see a screen like this. This menu allows you to confirm the components you have decided to back up and if everything looks right  - click Continue. If you wish to make changes click "Go Back".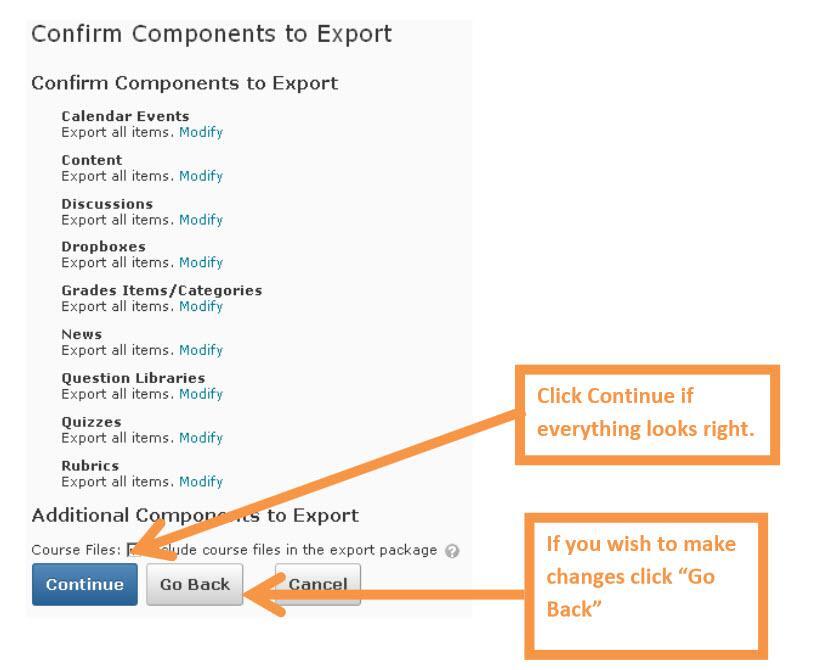 9. When you click Continue, VIULearn will export your course. You will be able to tell the export is completed because every item you have chosen to export will have a green check mark beside it. Once the export is completed select Finish.
10. VIULearn will now prompt you to download the export zip package. The zip file is the back-up of your course. Click on the zip file to download.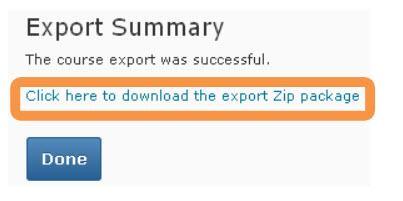 12. Depending on your browser you zip file may save automatically to a specified folder , usually your downloads folder.  You may be prompted to save to a downloads folder or you may be prompted to save to a folder of your selection.
13. Select the settings that are necessary and click OK
14. Once your download is complete – click Done
15. You can now verify that your course back up has been completed by opening the folder were you saved your course back up file. If you see a zip file your course was successfully backed up.