VIULearn Course Cleanup
VIU has been using VIULearn (D2L's Brightspace learning environment) since 2012. We have accumulated 1000's of courses with content and student data over that time. It is time to institute a retention process for course access and storage that aligns with best practices in post-secondary education.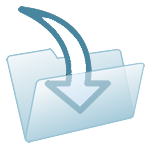 VIULearn is a place for current courses (past 2 years) and associated learning content and student data. Starting July 2018 and every July 1, VIULearn courses will be permanently deleted according to the communicated schedule.
Exporting and saving courses offline is the best method for keeping copies of old courses. In this way if you wish to access an older course, use content from it or copy contents into a new course, you simply import the past course content from the exported file.
July 5, 2021, we will be permanently deleting old semesters and all courses within the following semesters. 
Fall 2017, 2018.


Year 2017, 2018.


Continuous Intake 2017, 2018.


Spring 2018, 2019.


Intersession 2018, 2019.


Summer (May and June) 2018, 2019
Information and Hands-On Sessions
We do not have any more info sessions scheduled for 2021. If you need help backing up your course, please email learnsupport@viu.ca to schedule a one on one consultation with a Learning Technology Support Specialist.