This section gathers together all the prominent communities of practice (organizations, groups, networks) on educational development along with conference dates.
Educational Development Communities of Practice 

This is the best Canadian community of practice to join (as part of a Society for Teaching and Learning in Higher Education membership). The annual conferences are worthy to attend and provide lots of good networking opportunities. The listserv is also valuable to be part of as jobs and information are frequently shared. Also the people are just terrific!
From their website: The Caucus defines itself as a community of practice with a mission to work within the aims and structure of the STLHE to facilitate the advancement and evolution of educational development as a field of practice and scholarship by communications, networking, professional development opportunities and advocacy strategies. 

POD: Professional and Organizational Development Network
http://podnetwork.org/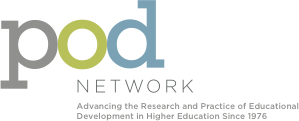 This is the US version of EDC - yet a much larger and more fully developed organization. The Professional and Organizational Development (POD) Network in Higher Education is devoted to improving teaching and learning in higher education. Founded in 1976, POD provides its members with personal and academic relationships that are essential for professional growth.
Central to POD's philosophy is lifelong, holistic, personal, and professional learning, growth, and change for the higher education community. 
SEDA: Staff and Educational Development Association
https://www.seda.ac.uk/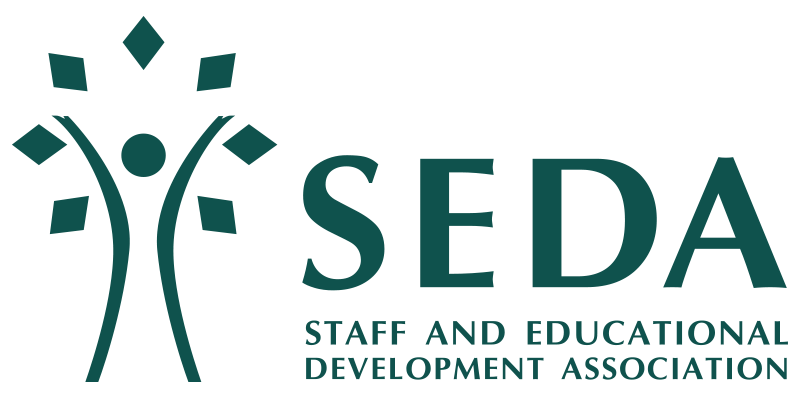 This is the UK version of EDC/POD. SEDA is the professional association for staff and educational developers in the United Kingdom, promoting innovation and good practice in higher education. SEDA offers its members and the wider education community, including university and college based higher education, relevant and valued activities, professional recognition opportunities, and publications. Formed in 1993, SEDA focuses on five main areas: professional development, conferences and events, publications (papers, magazine and a journal), research and membership services. 
HERDSA: Higher Education Research and Development Society of Australasia
http://www.herdsa.org.au/

This is the Australasia version of EDC and POD (including all of Australia, Tasmania, New Zealand and Hong Kong). The Higher Education Research and Development Society of Australasia is a scholarly society for people committed to the advancement of higher and tertiary education. It promotes the development of higher education policy, practice and the study of teaching and learning. HERDSA encourages and disseminates research on teaching and learning and higher education development. It also works to build strong academic communities. 
ICED: International Consortium for Educational Development
http://icedonline.net/

n
ICED, The International Consortium for Educational Development, promotes educational and academic development in higher education world-wide. This is a pretty neat group as it shares what is happening world wide (beyond EDC and POD) and sheds light on where developments are occurring in other countries.
ICED is a network whose members are themselves national organisations or networks concerned with promoting good practice in higher education. The ICED Council is formed by Presidents, or their representatives, of a country's academic staff development network(s) (e.g., STLHE has a rep, POD has a rep etc).
STLHE: The Society for Teaching and Learning in Higher Education
http://www.stlhe.ca/

STLHE strives to be the pre-eminent national voice, and a world leader, for enhancing teaching and learning in higher education. The Society supports research, its dissemination, increased awareness, and application of research through scholarly teaching and learning. The Educational Developers Caucus (EDC) is part of STLHE. Educational developers often find attending to STLHE listserv activity, conferences and activities of its larger parent body is a worthy activity to inform practice. 
ISSOTL: International Society for Scholarship of Teaching and Learning 
http://www.issotl.com/issotl15/
The International Society for the Scholarship of Teaching & Learning (ISSOTL) serves faculty members, staff, and students who care about teaching and learning as serious intellectual work. The goal of the Society is to foster inquiry and disseminate findings about what improves and articulates post-secondary learning and teaching. Since educational developers are often supporting faculty wanting to conduct inquiries into their teaching practice and share it beyond their classrooms, being engaged with ISSOTL is an excellent opportunity to expand learning.