Faculty Doing Educational Development: Leading From Where You Sit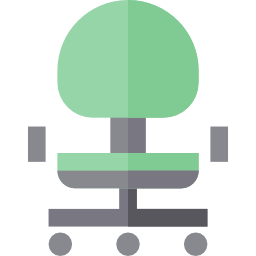 This section provides suggestions for faculty members who want to shape and influence the institution, especially when it comes to teaching and learning. Often faculty are engaged in many of these activities already. Others are not aware of the possibilities they can undertake to enhance their career, advance their understanding of their practice or contribute in significant ways at the department, Faculty or institutional level. 
Too often much of the material and resources on educational development is specifically geared at those who have positions in teaching and learning centres. In a quest to find resources for supporting faculty in their current roles as educators, we created a handout outlining many examples where faculty can contribute to responding to and possibly initiating change in teaching and learning. 
One side of the handout explores examples under four categories (Leading Solo, Lead by Sharing, Lead through Collaboration and Lead by Volunteering). The other side takes those four categories and expands the examples to those that might engage more in scholarly inquiry and reflection and the sharing of their expertise in a more public realm.
Handout: Leading from Where you Sit (PDF)  Leading From Where You Sit (Word Doc)
Liesel Knaack and Bill Roberson (2017) | Vancouver Island University | CC BY-SA 4.0 Creative Commons License
Icon made by Freepik from flaticon.com
This section is for faculty members. There are suggestions on how you can lead in teaching and learning from your instructor position.
Leading Solo: Enhancing Your Individual Practice
Credibility flows from taking risks, exploring, testing, reflecting, and having a story to tell about what you have done. In this phase of leading, the goal is to become broadly informed, confident, convincing and articulate about your own approach to teaching. You need to be able to communicate your innovations with enough conviction and knowledge that you will be able to resist the naysayers who are prone to declare that things cannot be changed. What do faculty do in this phase?
Try techniques and course design strategies that are new to you
Read, explore the literature of various practices
Attend events (workshops, conferences) on teaching and learning
Engage with colleagues in discussion
Collect data from your students for reflection
Document your experiments
Start drafting the story of your efforts
Lead By Sharing
Once you become aware that you have something to offer, you move into a new role: that of making more public what you have learned. What do faculty do in this phase?
Invite colleagues to coffee to talk about your teaching
Organize informal sessions among colleagues to discuss teaching
Construct a teaching portfolio where colleagues can see what you do
Invite a colleague to visit your class
Show a colleague something you are working on, and ask for feedback
Lead through Collaboration
The natural consequence of reaching out will be discovering opportunities to work with colleagues, many of whom have the same interests and goals as you do. What do faculty do in this phase?
Invite a colleague to learn a new method or model with you
Team teach, and develop the courses as an integrated experience
Exchange class visits with colleagues
Exchange student focus group interviews with colleagues
Team up with a colleague to attend an event (workshop, conference) together
Lead by Volunteering
Your collaboration will make known to colleagues your knowledge about teaching, your confidence to represent a new or challenging idea, and your analytical perspective about teaching matters. Armed with these competencies and a seasoned perspective, you are positioned to take on a role of influence. What do faculty do in this phase?
Organize a departmental professional development event based on a teaching topic of common interest
Agree to participate in or lead a program review
Collect data that could help your program reflect on its success for students
Develop a new course or revise a problematic one
Consider taking a turn as chair, where you might be able to prioritize teaching and learning efforts