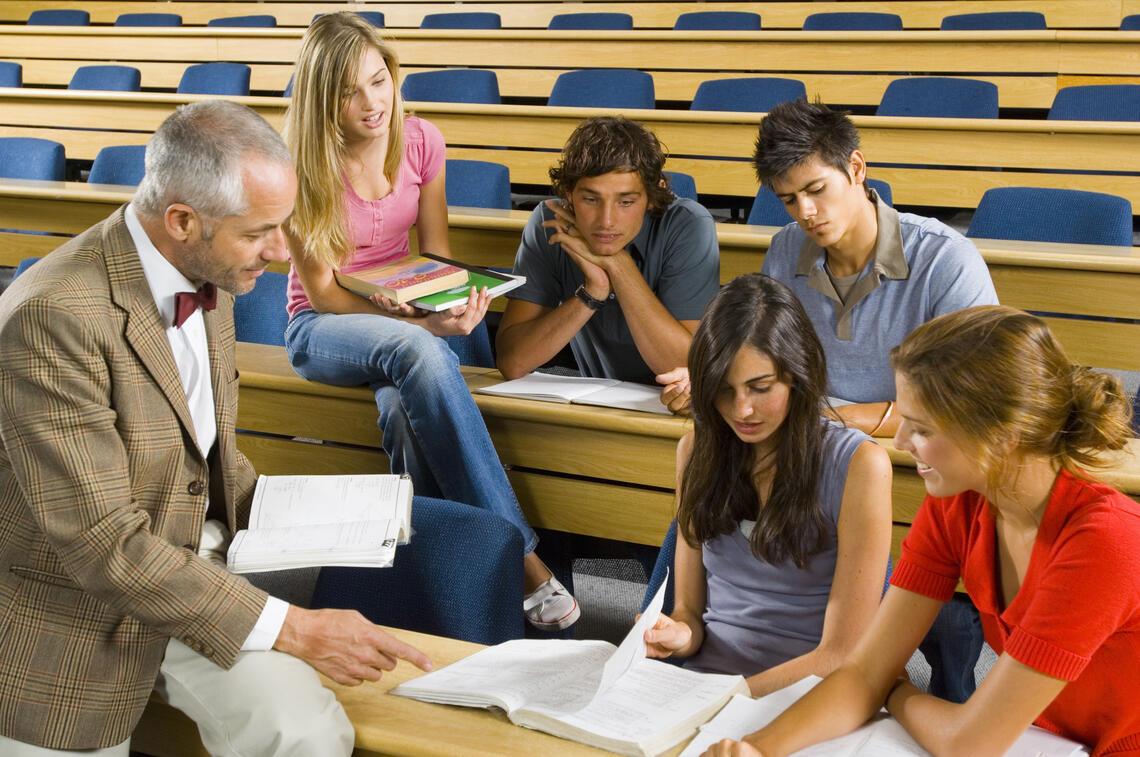 Post-secondary classrooms have traditionally been highly private places, but a growing number of VIU faculty members are  using peer observations to open theirs up and create opportunities for feedback and discussion.
Peer observation of teaching is a process by which faculty and instructors can benefit from the insights and experiences of their colleagues.
Through the process, both the observer and the observee have the opportunity to reflect, share thoughts, and contribute to the enhancement of one another's classrooms.
This rich discussion also creates a space for an ongoing dialogue about our teaching practice and how we can best facilitate student learning.
Peer observation has significant benefits for both those observing, and those being observed. For those being observed, the benefits include:
Gaining feedback on new or enhanced courses or activities
Building a sense of community around teaching
Enhancing the culture of teaching and learning
Providing a mechanism for continuous professional development
Improving student learning through structured reflection
For those doing the observation, benefits include:
Inspiring new approaches to teaching
Demonstrating support for colleagues
Connecting with colleagues beyond your discipline
Providing a structured approach to discussions of teaching and student learning
There are four main stages to a peer observation:
A Pre-observation meeting, during which it is agreed what the focus of the observation will be
The observation of teaching
Critical reflection, where both the observer, and the observe take some time to think about how the class went, and what to focus on in the post observation meeting
A post-observation meeting, during which the teaching session is discussed, and constructive feedback is shared
Here's what some of our colleagues had to say about being involved in the peer review process:
"A benefit I did not expect was that we'd end up in rich discussions about teaching…"
"I was surprised by how much I learnt…Overall, I feel that peer observation has given me more confidence, and I now know that I am on the right course in terms of how I teach."
"By having someone come into my classroom, it forced me to clearly think about what I was going to do…"

More information about the process of peer observation is available to download in the box to the right of this page.