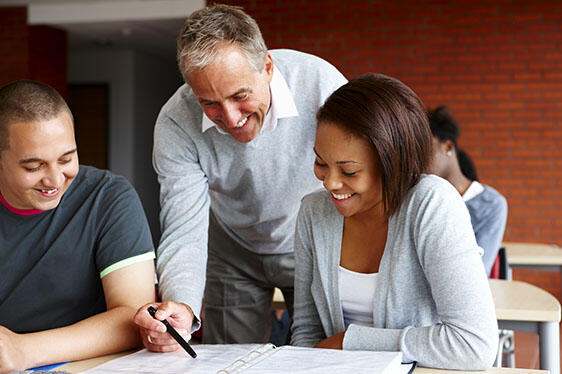 As educators, we play many important roles in the lives of our students – some celebrated, some unseen. In this new professional learning experience, we'll focus in on the challenges and rewards facing us in our teaching today, and explore approaches that will allow greater success in teaching diverse learners, while enabling students to successfully demonstrate their learning.
Through activities, cases, short readings, and the experiences that participants bring to discussions, we have designed an exciting learning experience for teaching faculty at VIU. We will explore ideas and principles related to VIU's institutional goals: building a community that fosters participation and engagement for all; collaboration in learning; consideration of diverse perspectives; reflection and self-awareness; civic engagement; and maintaining an environment of respect.
'UnTeach' will be of particular interest to faculty members who want time outside of the classroom to reflect on their teaching practice, share experiences and approaches with colleagues, and re-familiarize themselves with their core set of values as educators.
We are encouraging faculty to sign up for the entire learning event by attending both face-to-face sessions from 8:30 – 3:30am (Wednesday November 14 and Friday November 16). We'll also ask faculty to engage in some online readings and reflections between weeks to help consolidate and apply the concepts and discussions.
Participants on this course can expect to learn about:
Promoting student autonomy through classroom interactions
Incorporating VIUs graduate attributes in their teaching
Connecting their practice with VIUs 'Teaching and Learning Principles and Responsibilities'
Interacting with colleagues in support of broader institutional goals
Strategies for enhancing practices through student feedback
If you would like to learn more about this learning sequence, or to sign up, please email Bill Roberson (Bill.Roberson@viu.ca) or Tine Reimers (Tine.Reimers@viu.ca) 
Completion of this learning sequence provides credit towards the 'Student Learning and Achievement' component of VIUs Recognition of Achievements in Teaching and Learning