Design Thinking
What is Design Thinking?
Design thinking is an inquiry method that uses a structured approach to generate and evolve ideas. It is a process that leads to creative solutions. Though structured, the approach relies on the student's ability to be intuitive, to interpret what is observed, to work collaboratively, and to develop ideas that are meaningful to others.
How is Design Thinking Structured?
The Design Thinking process can be used to structure what students are doing and how they are developing their inquiry. The image below is from the Design Thinking for Educators Toolkit , and shows the steps involved in generating and evolving ideas.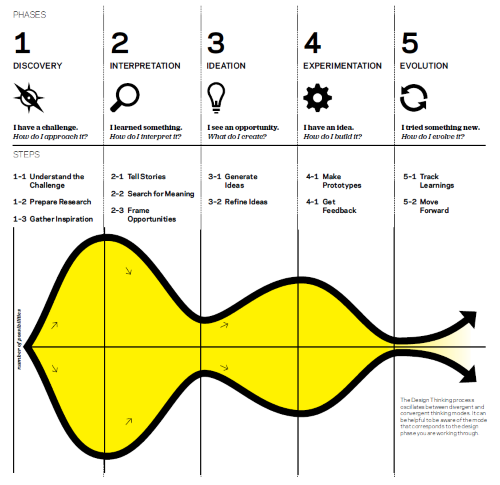 What is Design Thinking Good For?
The structure of design thinking helps students to get out of "tunnel vision" and consider a variety of perspectives when trying to solve a challenge. There is space within this structure to gather additional information and research before students jump to solving a problem. This means Design Thinking works well for disciplines where students may not easily see all of the perspectives or may be tempted to consider solutions without considering all the nuance of the challenge.