Changes to the BC K-12 Curriculum and What It Means for VIU
For more information on the changes to the curriculum and what it means for you check out this link: BC K-12 Curriculum Changes
Collaborations Open to K-12 Educators and VIU Faculty Members
In the spirit of being collaborative and seeking to cross-invite educators from both sectors/systems to events, workshops, sessions and special happenings going on at local K-12 school districts and at VIU and North Island College, this page lists upcoming event details, short descriptions and the format for registering/attending. Please read carefully with regards to how many spots are open for educators from the sectors and the person/email to connect with for registering.
Upcoming Events
none at this time


Past Events
January 30 2019 | English Language Arts Curriculum Evening 
October 19 2018 | Learning Together: K-12 and Post-Secondary Educator Professional Development Day
More Details: Web page
November 20, 2017 | Indigenous Speakers Series - Gabrielle Scrimshaw
Vancouver Island University is honoured to host Gabrielle Scrimshaw, an Indigenous entrepreneur, activist, speaker and writer, as the presenter at the third annual Indigenous Speakers Series. Seating is limited for this FREE event. To reserve your seat, please visit Eventbrite.
Gabrielle will share her experiences and perspective on how Canada's Indigenous youth are engaging in reconciliation at her talk, called Youth and Reconciliation - the Next 150 Years. Using Canada's 150th Anniversary as a moment of reflection, Gabrielle will share the challenges indigenous youth face, what reconciliation looks like, and how we can engage on that journey.
Her keynote talk will be followed by a question and answer session hosted by Paul Kennedy of CBC Radio One's Ideas and also recorded for national broadcast on Ideas.
Gabrielle is a member of the Hatchet Lake First Nation and is a first-generation student. She has an MBA from Stanford and is a Gleitsman Fellow at the Center for Public Leadership at Harvard University. As the co-founder of the Aboriginal Professional Association of Canada, Gabrielle is a regular contributor to Canadian media outlets and has been profiled in the New York Times and Forbes.
The annual Indigenous Speakers Series is a partnership between VIU, The Laurier Institution and CBC Radio One's Ideas.
Seating is limited for this event. To reserve your seat, please visit Eventbrite. Complimentary parking is available by taking Exit 5C off Fifth Street. Click here for a map. 
November - December, 2017 | Vancouver Island University: Changes in BC K-12 Curriculum: Impacts on Post-Secondary Education
Throughout November there will be six sessions (see dates/times below) exploring the changes to the BC K-12 Curriculum. See this page for more detail on session (CIEL Calendar). There are spots for both VIU and local K-12 school district people to attend. VIU faculty please register through InVIU; K-12 educators and North Island College faculty please email Stephanie.Didsbury@viu.ca to register.
Nov 6-10, 2017 | WorldVIU Days
WorldVIU Days, which takes place November 6 – 12 at VIU's Nanaimo Campus, is a celebration of this diverse cultural richness. It's an opportunity for members of all cultural communities to engage with and learn from each other through a week-long series of events that explore how culture influences the way we see the world. The theme for the event, in its ninth year, is Creating a Connected Community. It features panel talks on subjects like building trust and connection through vulnerability, cultural identities and belonging, creating connection through space design, truth and reconciliation, and more. There will also be cultural displays of art, music, dance and food.
See website for more details! Also news story explaining more: link
October 24, 2017 | Vancouver Island University's K-20 Dinner and Discussion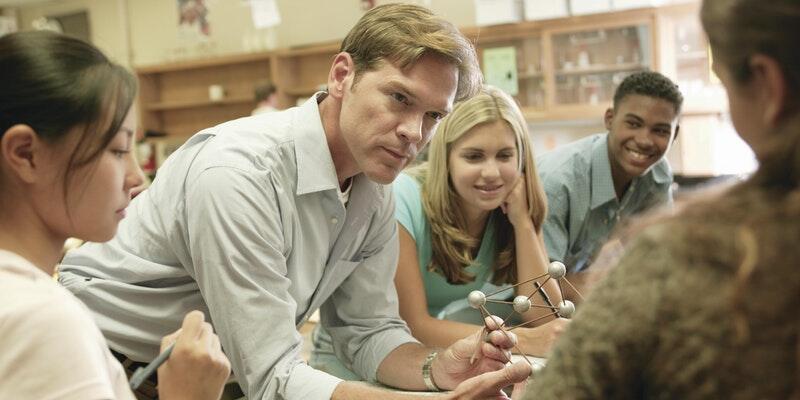 Vancouver Island University invited K-12 teachers and VIU faculty members to a free dinner to discuss the student learning journey from Kindergarten to graduate degree experiences (K-20).
This was a pilot event to gauge interest and direction for future gatherings of K-12 and post-secondary educators located north of the Malahat and up Vancouver Island including the Powell River and Gulf Islands school districts.
This dinner was limited to a maximum of 50 educators with half set aside from VIU and half from K-12 school districts.
Dinner was sponsored by the Centre for Innovation and Excellence in Learning (teaching and learning centre) at VIU and was hosted by Liesel Knaack, Director of the Centre for Innovation and Excellence in Learning and Paige Fisher, Director of the Centre for Innovative Educational Leadership @VIU and Professor, Faculty of Education.
April 4, 2018 | Giving Students an Education for the Future: BC's Education Transformation
Keynote Talk by Jan Unwin, Superintendent of Graduation and Student Transitions at Ministry of Education and Ministry of Advanced Education
Jan will join us to share her experiences and insights related to BC's Education transformation agenda. Her talk will offer participants an opportunity to hear about exemplary work happening across the province in K-12 and post-secondary education. We will engage in discussion around the Ministry of Education's vision of the student of tomorrow.
Note: This is a 3-hour session to take full advantage of Jan's visit to VIU. She will begin the session with a talk about BC's new K-12 curriculum and the transformation of education in this province. We will then have a question and answer time along with a discussion of questions arising from Jan's talk. Jan will then wrap up the session with a concluding talk summarizing the key themes and outlining next steps and action items for post-secondary and K-12 sectors.
May 25, 2018 | Walking the Talk of Educational Transformation or Change is Hard
Keynote talk by Rod Allen, Superintendent of Schools, and Denise Augustine, Director of Aboriginal Education and Learner Engagement, Cowichan Valley School District 79
"The change and transformation is really not about curriculum. It is actually about how we engage students in learning."
 
The new BC curriculum is not a new policy to be implemented; rather it provides wonderfully enabling vision of how learning should be approached. Come and learn along with Rod Allen and Denise Augustine about Cowichan's journey (often rocky) of change. They will place the work going on in Cowichan in both the provincial and global context. They will share some important frameworks that are guiding the district's work.
Note: This is a morning session to take full advantage of Rod and Denise's visit to VIU. They will begin the session talking about the Cowichan's journey into the BC curriculum. We will then have a question and answer time along with a discussion of questions arising from their talk. Rod and Denise will then wrap up the session with a concluding talk summarizing the key themes.