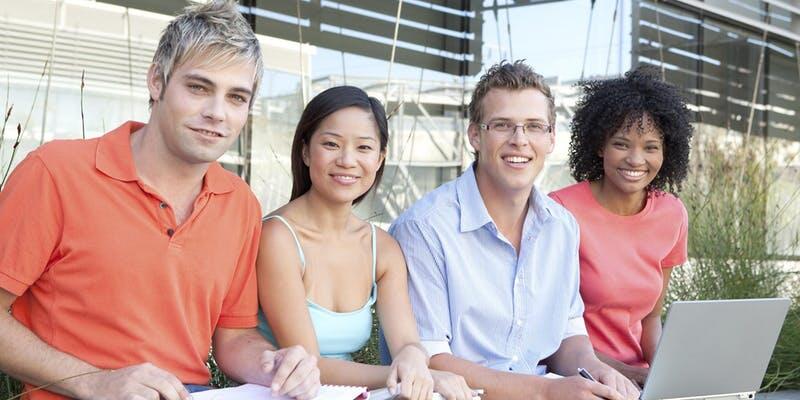 Breaking Ground: Connecting Learning Experiences from K-12 to Post-Secondary
Registration: Open 6:00 am September 26 - Link
Date: Friday, October 19, 2018
Time: 8:00 am - 3:00 pm
Location: Vancouver Island University, Nanaimo Campus, Nanaimo
Vancouver Island University in collaboration with local school districts on the island and in Powell River are excited to offer a professional development day option for K-12 educators and for educators from Vancouver Island University and North Island College. 
This day is about learning together to build a more seamless learning experience for students as they move from elementary and secondary education to post-secondary experiences. It is a day of dialogue and discussion about the issues that matter for successful student learning. 
Topics may include assessment, admissions into post-secondary, portfolio learning, impact of new 10-12 curriculum on high schools and first year university classes, core competencies and alignment with post-secondary graduate attributes, career connections curriculum and capstone projects etc.
This day is to allow educators from both sectors to have time and space to learn from each other, share experiences and uncover topics that need further exploration to ensure optimal success for all of our students. The break-out groups will allow choice in topics and be a suitable size for active participation.
Agenda 
8:00 – 8:15 Arrival and Registration
8:15 – 8:30 Breakfast and Networking
8:30 – 8:45 Welcome, Indigenous Land Acknowledgement and Agenda for Day 
8:45 – 9:30 Opening Activity: Collaborative Learning Between K-12 and PSE Educators + Choices for Breakout Sessions
9:30 – 9:45 Travel to Breakout Session Choice 
9:45 – 10:45 Breakout Session # 1 (Choices Determined by Registrants)
10:45 – 11:00 Travel to Breakout Session Choice/Coffee Refresh
11:00 – 12:00 Breakout Session # 2 (Choices Determined by Registrants)
12:00 – 12:05 Travel 
12:00 – 1:00 Lunch (Networking and Campus Tours)
1:00 – 2:45 Culminating Activity: Themes and Actions from Breakout Sessions 
2:45 – 3:00 Closing and Next Steps 
Registration
Registration will open Wednesday, September 26 at 6:00 am and will be limited to 40 K-12 and 40 post-secondary educators with a maximum of 80 people. Registration will be free but we will need to know who is attending for numbers. The day includes complimentary continental breakfast, lunch and parking. Registration form will include a spot to indicate topics of interest for discussion and learning - and the themes from these topics will form the breakout session choices. All registrants will have two choices for breakout sessions that will be organized on the day.