CANCELLED FOR THIS YEAR. LOOK FOR US MOST LIKELY IN 2022.
We cordially invite you to participate in VIU's Teaching and Learning Conference, which will take place on May 7 & 8, 2020. This year's theme is Teaching Less, Learning More!
 There's no shortage of good teaching ideas out there—and that's the challenge. Which ones should you use? And which ones can you delete from an already cluttered radar screen? Good teaching is not about how many great things you can do; but rather, it's about finding those few things that have the desired impact on student learning, and doing them very well.
The Vancouver Island University Conference on Teaching and Learning invites post-secondary faculty to explore not only what you've done that really works to improve learning, but also what you've learned to STOP doing. 
Conference fee for non-VIU attendees will be $95.00 (CAD). Breakfast and lunch will be provided both days of the conference for all attendees. If you require accommodations for staying in Nanaimo during the conference, check out this page with a list of hotels that are convenient to campus, as well as to ferries and seaplanes arriving from the city of Vancouver.
Registration to open soon. Stay tuned to this spot. We are working on the schedule and will post that as soon as it is completed.
2020 Conference Keynote: Lessening Student Resistance to Deeper Learning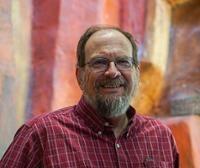 Gary Smith, Ph.D.
University of New Mexico                          
Originally a Professor of Earth and Planetary Sciences for the University of New Mexico over 28 years, Gary Smith now serves as faculty and instructional developer for UNM. In this capacity he concentrates his energies on curriculum and instructional design and professional-learning programs. His work in teaching and learning includes initiatives for motivating change in educational organizations, and the transfer of research to practice in higher education instruction. An example of this latter focus is his popular article in Insight, "Why college faculty need to know the research about learning (10, 9-18).
Gary gained wider recognition still for his brief but seminal article in the National Teaching and Learning Forum, "First day questions for the learner-centered classroom." This article sparked a world-wide discussion about the challenges of addressing student resistance to pedagogical strategies, even when students, themselves acknowledged the benefits and superior outcomes of those strategies.
Gary will deliver two "interactive keynote workshops" for the Conference. Here's a preview of topics
But … My Students Don't Want Interactive Learning!
Have you been persuaded by the research that demonstrates greater learning achievement when students are actively, and interactively, involved in learning rather than passively listening to a lecture? Nonetheless, are you worried – or have you experienced – that many students prefer listening to you talk rather than take more responsibility for their learning and the learning of their peers? Your change to learner-centered pedagogy may feel incomplete unless you are empowered to assist learners to make the shift, too…
Designing active learning around learners' behaviors and motivations
Active-learning proponents point to oft-cited research reporting enhanced learning gains. However, one need not look far to find published examples and colleague anecdotes of active-learning experiences that failed to generate such gains. Despite the best intentions of the teacher's design, the learner (not the teacher) must do the learning. High-yield learning experiences require specific learner behaviors and the motivation to participate…
Selected Publications on Higher Education by Gary Smith
Smith, G. A. (2016). Transformed by the learners. In S. D. Longerbeam and A. F. Chavez (Eds.), Going Inward: The Role of Cultural Introspection in College Teaching. New York, Peter Lang. 132-140.
Stark, A. M. & Smith, G. A. (2016). Communities of practice as agents of future faculty development. Journal of Faculty Development, 30(2), 59–67.
Smith, G. A.  (2015). Why college faculty need to know the research about learning. Insight, A Journal of Scholarly Teaching, 10, 9-18.
Smith, G. A. & Bermea, S. B. (2012). Using students' sketches to recognize alternative conceptions about plate tectonics persisting from prior instruction. Journal of Geoscience Education, 60(4), 350–359.
Smith, G. A. (2008). First day questions for the learner-centered classroom. National Teaching and Learning Forum, 17(5), 1–4.
Smith, G. (2007). How does student performance on formative assessments relate to learning assessed by exams? Journal of College Science Teaching, 36(7), 28–34.