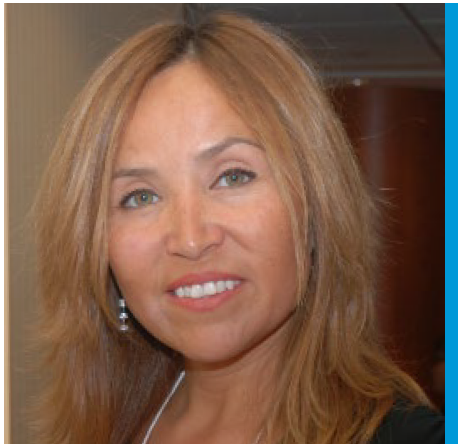 Pamela Toulouse
Exploring Our Ways Of Knowing
This highly interactive keynote engages participants in a holistic exploration of our diverse practices as educators. This experiential journey is the foundational step in finding ways to respectfully integrate Indigenous pedagogy into our classrooms. The why's, what's and how's of this teaching/learning process and it's connections to student success will be discussed. A model for inclusive teaching and student self-esteem will be at the heart of this collective conversation.
Bio: Dr. Pamela Rose Toulouse is an Associate Professor in the Faculty of Education (Concurrent English Language) at Laurentian University. She has taught Primary/Junior Methods, Junior/Intermediate Methods, Indigenous Studies as a Teachable, English as a Teachable, Primary/Junior Literacy, Introduction to Social Work & Native Social Welfare, Indigenous Ways of Learning, Indigenous Relations in Community Contexts (Masters Level) and Independent Studies/Field Courses (PhD Level). Her areas of specialty are inclusive education, classroom management, lesson planning, learning cycles, assessment/evaluation, technology, differentiated instruction, Indigenous Education and social justice collaborations. She is a National 3M Teaching Excellence Award Fellow and has also been cited in previous editions of Maclean's magazine as one of LU's favourite professors.
Dr. Pamela Rose Toulouse is originally from the community of Sagamok First Nation. She is a proud Ojibwe/Odawa woman that comes from a long line of educators. Dr. Toulouse celebrates many years of activity (entering her 23rd year) in the formal educational setting, beginning as an elementary school teacher and then finding herself in the role of colleague within the university system. She is well known for her contributions in Indigenous Education. Dr. Toulouse has published well over 50 resources which include books, chapters in books, curriculum pieces, articles, videos and other key selections.
Dr. Pamela Rose Toulouse is fondly known for her dynamic teaching, commitment to equity and passion for education. She chairs various committees, works with a variety of school boards, presents regularly and is active in her areas of research. Dr. Toulouse continues her life journey in the field of education by representing her Nation and profession in a respectful and meaningful way.
Resources 
Sara Harris
Dirty Slates: student ideas as catalysts for learning
Even newcomers to a discipline have ideas, and those ideas impact their learning. How do we provide effective opportunities for students to critique their own (and others') thinking in order to move toward expertise? A useful starting point is to make student thinking visible. In this workshop, we'll explore (1) "concept sketching" (different from concept maps), and (2) peer-review of open-ended personalized assignments. Both of these provide structures for students to generate, share, reflect, revise, and re-generate. Concept sketches reveal student thinking and can help identify gaps and conflicts. They can serve as entry points for discussion and are useful throughout a learning sequence, including assessment. Personalized assignments give students practice examining and evaluating their own and others' ideas. Well-structured peer review can make the approach workable even in large classes. Participants will partially experience these strategies, and have time to draft implementation plans for their own context.
Bio: Sara Harris is a Professor of Teaching in the department of Earth, Ocean, and Atmospheric Sciences at the University of British Columbia (UBC) and a 3M National Teaching Fellow. Since 2007, she has been a Departmental Director for the Carl Wieman Science Education Initiative at UBC, a major effort to improve undergraduate learning in science by implementing evidence-based, student-focused pedagogy. She has a PhD in oceanography from Oregon State University and a research background in paleoceanography and paleoclimate. During seven years as a chief scientist at Sea Education Association in Woods Hole, Massachusetts, she studied modern oceans and sailed thousands of miles with undergraduate students. Sara's current research explores how people learn climate science. She teaches a MOOC on edx.org called "Climate Change: The Science" and she is a co-author of "Understanding Climate Change: Science, Policy, and Practice".
Resources