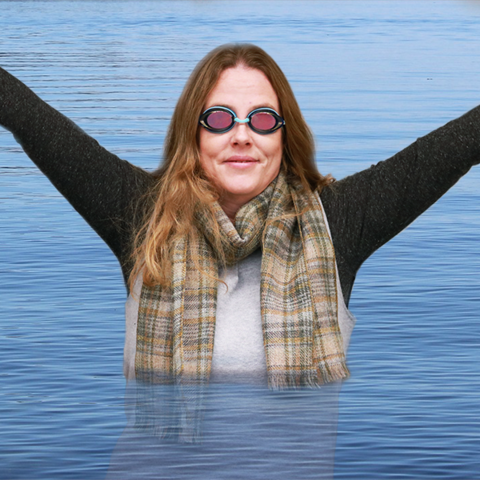 I started my career in education teaching English to school children in a fishing village off the coast of Hiroshima, Japan. It was during that year, living away from my family and culture, without language skills or teaching experience that I fell in love with teaching. Being isolated and a little bit shy, I learned that teaching could be a tool—a tool to connect with others, to learn, and to grow. Since then, I have spent 17 years in education--teaching, learning, and studying. My journey has led me to delve deeply into the field of teaching and learning, focusing mostly on issues of empowerment and transformation, both for students and teachers. For this reason, I am drawn to community-engaged teaching and learning, Indigenous perspectives in higher education, and scholarly inquiry into teaching. Working at the Centre for Innovation and Excellence in Learning, I work alongside faculty, staff and students to design learning experiences that have the potential to inspire, transform and empower. 
On the other hand is the language of the lived curriculum, the more poetic, phenomenological and hermeneutic discourse in which life is embodied in the very stories and languages people speak and live.
Ted Aoki

Part of teaching is helping people create themselves.
Maxine Greene

Getting started, keeping going, getting started again—in art and in life it seems to me this the essential rhythm not only of achievement but of survival.
Seamus Heaney
Areas of Expertise
Supporting international students in the higher education classroom
Community-engaged teaching and learning
Scholarly inquiry into teaching practice (the Scholarship of Teaching and Learning)
Effective methods of assessment and evaluation
Selected Research
Bortolin, K.M. & Starr, L.J., (in press). Going in and coming out: Understanding ourselves as Mama Scholars. In C. DeRoche & E. Berger (Eds), The Parent Track: Timing, Balance and Choice within Academia. Waterloo, ON: Wilfred Laurier University Press.

Paskvicious, M., & Bortolin, K. (2015). Blending our practice: using online and face-to-face methods to sustain community among faculty in an extended length professional development program. Innovations in Education and Teaching International. October, 2015.

Bortolin, K. (2013). Community - based learning in teacher education: Toward a situated understanding of ESL learners (Doctoral Dissertation).
Bortolin, K. (2011). Serving ourselves: How the discourse on community-based engagement privileges the university over the community.  The Michigan Journal of Community, Service Learning, 18(1).
Selected Presentations
Bortolin, K. (2014). The off-campus classroom: Transforming learning experiences through community partnerships. Society for Teaching and Learning in Higher Education (STLHE) (Conference Presentation)

Bortolin, K. & Golparian, S. (2014). Collaborating across institutions: Crossing borders in educational development. Society for Teaching and Learning in Higher Education (STLHE) (Conference Presentation)

Bortolin, K. & Paskevicius, M. (2014). Reflections on using a blended format to design a new faculty scholars program. Higher Education Teaching and Learning (HETL) (Conference Presentation)

Bortolin, K., McFadgen, L., Hood, R.J., Reed, T.J., & Hendricks, M. (2014). Collaborating for collective impact: Community-engaged teaching, learning and research partnerships. CUVic:Beyond Engagement (Conference Presentation)